Compare and Book Luxury Motorhome Rental in Italy
Campervan rental in Italy
Italy is a fantastic place to tour on your own and campervan self-drive is an excellent way to do this. Boasting stunning natural scenery such as mountains, rolling hills, lakes and valleys, Italy is best explored by motorhome hire, offering you a journey that will leave a lasting impression.
One of the most visited countries in Europe, Italy is filled with tourist destinations and a self-tour is a popular way to visit the country. This is especially true throughout the 'leg' of the 'boot' to witness the stunning Italian countryside and the coasts of the Adriatic and Tyrrhenian seas.
If you are thinking of touring Itlay for your upcoming holiday then please take enter your booking dates and receive a competitive quote for Motorhome hire in Italy.
Recommended campervan drives in Italy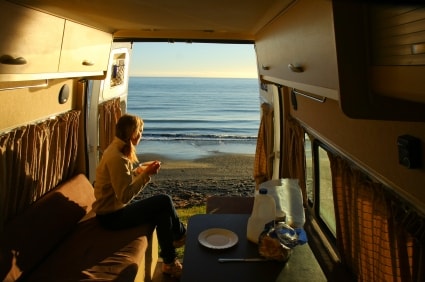 Latest Customer Review:
RVRentacampervan has been excellent in providing good clear comparisions of all the options available for our motorhome holiday in Italy, we decided on the 4 berth Sky 20 campervan which worked out perfect and again the service from Star Drive was outstanding. Thank you Jeff & Sally

Italy
July 06, 2012

See more comments or add your comments here
Venice to Montecatini Terme:
This drive will take you through scenic Italian countryside in Tuscany. This is a great road trip for lovers of the art of eating and drinking. While in Bologna, you can rest at Campsite Citta de Bologna and in Tuscany, try Camping Village 'Il Poggetto'.
Amalfi coast:
This is one of the most stunning drives in the country. Even the Italians drop their jaws at the stunning views. This stretch is not far in distance but drivers can continue along the coast to Naples or even Rome. While here, relax at Baia Dominza Camping Village or Campsite Blue Green.
A1 motorway:
This major autostrada starts in Bologna and ends in Naples and is a great way to explore the cities of Bologna, Florence, Rome and Naples, and everything in between. There are plenty of camper sites along this route, such as Campsite La Chocciola and Campsite Parking Europa.
Driving a rental RV in Italy
Road network:
The road system in the north is extremely well developed, while the south falls behind in quality but is still great for driving. Most major motorways are toll roads. Petrol stations are easy to locate.
***
Speed limits:
Urban roads: 50kph
Provincial highways: 90kph
National roads and motorways: 110-130kph
Alcohol limits:
0.5 per cent, with hefty fines which need to be paid on the spot for violators of the law.
Safety:
Roads are highly patrolled so be aware of your speed. Motorways and national roads are in excellent condition but be cautious of local drivers at unmarked intersections.
Cost of fuel:
Slightly cheaper than in the UK or northern Europe.
******
Compare motorhome hire in Italy
We've consolidated the most budget-friendly motorhome hire in Italy, which is available from major centres such as Bologna, Milan, Naples, Rome and Venice as well as at airports. Models from Star Drive include Sharky, Katamarano, Europeo and Globebus.
Locations in Italy
Rent a Campervan Blog
Germany is filled with culture, history and divers
The USA is one of the most popular destinations in