Book Cheap RV Hire in Dallas Fort Worth
Motorhome Rental in Dallas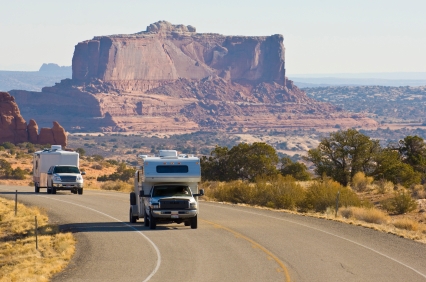 Dallas is situated in the state of Texas in the Southern Central United States. It is one of the largest states in America and also has a border with Mexico. A perfect way to see all that it has to offer at your own pace is by renting a motorhome. With Rv rental available from Dallas Fort Worth International Airport or from the city itself starting you road trip has never been easier. Dallas it self has a vast and varied landscape ranging from grass lands to mountains and deserts.
The vista will never be dull with so many natural lakes and man made attractions. Take your time and select the campervan that will best suit your travel requirements, always consider booking a little bigger than needed for that extra comfort, if it is within your budget.
Weather Update Before Hiring RV in Dallas
Check latest weather information from here…
Weather for Dallas, USA
Today
14-12-13
15-12-13
16-12-13
17-12-13
18-12-13

Snow Showers

-2°/-9°

Snow

-3°/-6°

Chance of Snow

2°/-12°

Partly Cloudy

-2°/-14°

Mostly Cloudy

4°/-8°

Partly Cloudy

2°/-15°
Recommended Campervan Drives in Dallas
Texas Lake Trails:
Visit a variety of lakes and wonderful countryside in this trail that starts in Dallas and finishes in Fort Worth. Be amazed at how much lush country side and vegetation that is on offer along the route.
Texas Fort Trails:
Explore battle sites, pioneer settlements and other places where history was made and the West was won. There are many first class camping sites along the ways.
Lakeside Park:
A wide canal meanders through the perfect landscape until it reaches a peaceful waterfall underneath a wooden bridge. Kids will love the parks giant teddy bear statues and adults will find it the perfect place for a romantic picnic or evening stroll.
Driving a RV in Dallas
Road network:
The highways of America are famous and the quality of the roads and services are second to none. So whether it's a quick fuel stop or a meal, you are sure to find what ever you are looking for.
.
Speed limits:
Country roads:60 mph
National roads and motorways:75 mph
City Roads:30 mph
Night time Driving:65 mph instead of 75 mph
Alcohol limits:
The Texas limit for blood alcohol concentration (BAC) when you're driving is 0.08%. Texas is also a zero-tolerance state for underage drinking. Any detectable amount of alcohol in drivers under 21 is a crime.
Safety:
Although Americans as a rule are very safe drivers it is always important to make sure that you are aware of speed limits and drive with due care and diligence. Americans drive on the right hand side of the road, the same as Continental Europe. It is worth noting that all motoring offences are taken seriously.
Cost of fuel:
The cost of fuel is cheap compared to many countries with prices varying from just over $ 3 to just under $ 4 depending on type. .
Compare Motorhome Hire in Dallas
Our booking engine compares all the available deals for motorhome rental in Dallas. We have partnered with the leading RV companies in Dallas including Compass, Moturis RV and El Monte RV. This enables us to offer a wide selection of luxury vans, choose from the Class A Double Slide Out K-32s, Class C Freedom Elite or the Class A motorhome Slide. Most suppliers offer a shuttle service from Dallas Fort Worth Airport (DFW) to the nearby depot or will arrange delivery and collection from your hotel. More details available after you enter your booking details.
RVRentaCamperVan with our partners will ensure your motorhome hire is one to remember from start to finish
Top Location in United States
Rent a Campervan Blog
If you are new to self-drive holidays you probably are confused at the different terms used to describe these vehicles describing rent...
Summertime is the best time to arrange your campervan tour of Iceland. After September a number of hinterland roads close and remain th...