Cheap RV Hire Denver, USA
Campervan Rental in Denver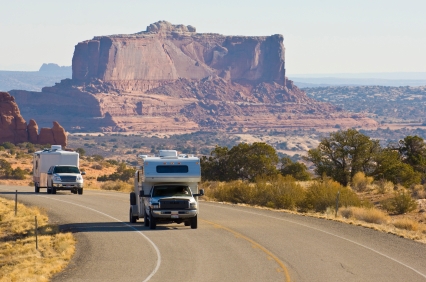 Denver is nicknamed the 'Mile High City' due to its high altitude and beautiful parks, which only add to its charm and provide ideal spots for summer picnics. It is the gateway to the majestic Rocky Mountains and offers many interesting museums for those interested in history. Visit the Molly Brown House Museum, which was formerly the house of Molly Brown, actress and Titanic survivor, or the Denver Mint, which has hourly tours. Denver is the capital of Colorado and highways, major interstates and toll roads make it easy explore the region using RV rental.
Prices can increase as vans start to sell out as such we advise to book early and also avail of any special offers we have for early booking for Denver RV Rentals .
Weather Update Before Hiring RV in Denver
Check latest weather information from here…
Weather for Denver, USA
Today
22-05-13
23-05-13
24-05-13
25-05-13
26-05-13

Partly Cloudy

20°/7°

Chance of a Thunderstorm

27°/8°

Chance of a Thunderstorm

28°/11°

Clear

29°/13°

Partly Cloudy

32°/13°

Partly Cloudy

32°/13°
Recommended Campervan Drives in Denver
Colorado scenic drive:
Escape from Denver city for views of the Rocky Mountain peaks and along the way you can stop at camper sites in Boulder or Estes Park. Activities in Boulder include mountain biking and if you are feeling adventurous, you can try rock climbing. End the trip at the Rocky Mountains National Park to spot local species of wildlife.
Denver to Ouray:
This route follows Highway 550 with a stopover in Colorado Springs. You can also visit Montrose, which is an agricultural hub. Other attractions along the way include the Garden of the Gods, the US Air Force Academy and the Cave of Winds.
Lariat Loop:
This loop is 64kms long and attractions include museums, hiking and horseback riding. Stop along the way to sample local specialities at one of the homely restaurants. Dory Hill Campground and Denver Meadows RV Park provide camping facilities in Denver.
Driving a Rental RV in Denver
Road network:
Major interstates provide access to Denver including the I-25, the I-70 and the I-76. Other roads that service the city are Highway 40, Highway 36 and C-470. There are toll roads in Denver which are the best routes to take during peak commuting time as there is less congestion on these roads. All major routes have petrol stations.
Speed limits:
Rural interstates:120kph
Urban interstates:88kph
Divided rural roads:104kph
Alcohol limits:
0.08 per cent. Drivers caught violating this law will be fined.
Safety:
If you are stopped by a police officer, you will be asked for your driver licence, passport and car rental documents, so make sure that you have these documents readily available. Look out for signs which instruct you to turn on your headlights, while headlights should be switched on during bad weather.
Cost of fuel:
Fuel is more affordable than in the UK.
Compare Motorhome Hire in Denver
Browse through available RV rentals such as the Class C Non Slide Motorhome, the Happy Explorer and the Sunrise to find the best deals. RV Rental Denver can be arranged in the city centre or at Denver Airport prior to departure.
Cheapa Campa Denver RV Hire Depot:
3280 Chambers Road
Aurora
CO 80011
United States
Top Location in United States
Rent a Campervan Blog
Germany is filled with culture, history and divers
The USA is one of the most popular destinations in