Campervan Rental Queensland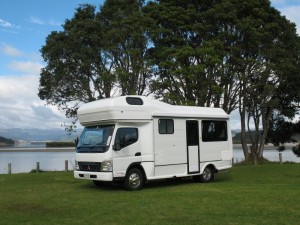 Queensland is home to the Great Barrier Reef, Daintree National Park and the famous sunny Gold Coast, making it the perfect state to discover by self-drive. A campervan hire is the best way to do this, and there is a great selection available as well as a plethora of camping sites.
This is one of the most visited states in Australia, consisting of stunning coastal beaches, hinterland, rainforest, outback and mountains. There is something for everyone here and a campervan can drive on all terrain, getting you into all corners of this scenic region.
Weather Update Before Hiring Campervan in Queensland
Check latest weather information from here…[forecast location="Queensland,Australia" caption="Weather for Queensland, Australia" measurement='c' todaylabel="Today" datelabel="date('d-m-y')" highlow='%%high%%°/%%low%%°' numdays="6″ iconset="Incredible" ]
Recommended campervan drives in Queensland
Coastal route:
From the Gold Coast to the Sunshine Coast, soaking up the sun at Surfers Paradise while relaxing at Broadwater Tourist Park, exploring the Glass House Mountains from Glasshouse Mountains Tourist Park and enjoying shopping and dining while staying at Noosa Caravan Park.
Great Barrier Reef:
From Townsville to McKay along the coast of the largest reef in the world. Go diving, snorkelling or boating to see the spectacular marine life and islands along this 2,000km stretch of reef. While driving along the coast, stop and relax at Alva Beach Caravan Park or Gunna-Go Caravan Park & Cabins.
Far North tour:
Ton a scenic drive exploring this untouched region of Queensland. Start in Cairns and drive west to the Undara Volcanic National Park and the Gulf of Carpentaria, and then drive east to the Staaten River National Park and the Daintree National Park before returning to Cairns. Stay overnight in the Mount Garnet Caravan Park, the Normanton Tourist Park and the Rainforest Village Tourist Park.
Driving a rental RV in Queensland
Road network:
All major highways in the state are in excellent condition though small routes in the outback areas can be rough in places, with petrol stations sometimes far apart.
Speed limits:
Urban roads: 50kph (unless posted otherwise)
Provincial roads: 80kph
National roads and motorways: 100kph
Alcohol limits:
0.02 per cent, with regular police checkpoints.
Safety:
Australians drive on the left, with Queensland Roadside Assistance (RACQ) Responding well to call outs. Drivers should check road conditions before heading into the outback and remote areas of the Far North.
Compare Motorhome Rental in Queensland
We can offer great deals on campervan hire in Queensland, as we have a long-standing relationship with top suppliers such as Spaceships, Hippie Camper, Cruisin and Drive about Campers. Models include the Mitsubishi Express 7300 and L300. .
---
Rent a Campervan Blog
...
Some of those campsites are mainly for those who are tent camping, but you will find that there are plenty of places for you to park yo...