Cheapest Motorhome for Hire Hungary – With Petroni
Hungary is a central European country that is known for beautiful small villages and gorgeous lakes that connect to great rivers for fishing and a plethora of other activities. Hungary itself is one of the top 15 visited countries in Europe and is largely considered one of the most beautiful. Pristine wilderness surrounds great paved roads for RV adventures, leaving no destination unfulfilled to the camera. It is also a host to many World Heritage Sites and is home to both the largest natural grassland in Europe as well as the largest lake in central Europe: Lake Balaton.
In a place with such a rich history and an abundance of activities, as well as roads leading to different destinations, it is no wonder that renting an RV for your excursion is a must-do when it comes to seeing the great country of Hungary. Most famously, Budapest is the place to start your journey that millions do as well each year. It is also the most likely to rent your RV from here.
Recommended campervan drives in Hungary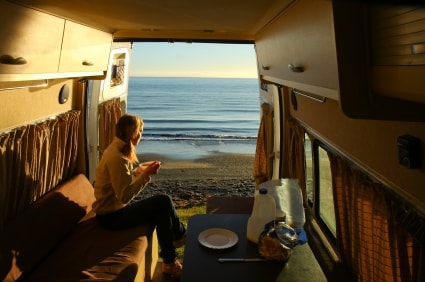 Latest Customer Review:
We booked a 4 berth motorhome from KEA for 12 days and I must admit we really loved every day. The van had everything you need and was very comfortable , a home from home. We would also like to thank the staff in Sdyney who spent over an hour showing us all the camper features. Now we are back in the UK and planning our next camper holiday.

Australia

See more comments or add your comments here
The Western Transdanubia Drive:
The Western Transdanubia part of Hungary is known for the largest freshwater lake in Europe, Lake Belaton. This area is painted with cottonwood trees and architectural wonders dating back from World War 2. Most people will spend hours driving with windows down and smiling in the fresh clean air that Hungary's often overlooked countryside offers. Off of E71 you can head through small tiny villages and get a chance to see and feel the mineral waters many go to soak in. This area of Hungary is known for its great mineral baths. Zala County is home to the great city of Hévíz, where most of the great bath waters are.
Borsod-Abaúj-Zemplén,Heves and Nógrád Drives:
Northern Hungary is home to a wide range of historic castles such as the Castle of Eger which was famously known for being under Turkish attack in 1552 as well as the Castle of Diósgyőr which was built in the 12th century.
Many people will take route 37 from Miskolc to Szerencs for the scenery, once reaching their destination they'll see the beautiful 15th century town and its variety of ancient churches.
Budapest to Debrecen:
This UNESCO World Heritage site is on the Slovak-Hungarian border and only 2.5 hours away. Follow the M3 and Route 27 to see a cave over 25km long that actually extends into Slovakia. It is one of the largest caves in Europe.
Safe Driving a RV Hire in The Australia
Road network:
Budapest experiences normal weather changes and patterns. It can be very hot in the summer and very cold in the winter. It is best to be prepared when deciding to make an RV campervan journey in the winter, as stormy weather and snow is very common. Generally, most of the roads in Budapest are well paved and traveling is often easy and problem free. However, drinking and driving is illegal and speed limits must be obeyed. The general speed limit around the city of Budapest is 50 km/h while the outskirts can be around 90 km/h. It is not until you get outside the city where you can reach speeds of a max 130 km/h.
Speed limits:
Urban roads: 50kph, except where indicated
Provincial roads: 90kph
National roads and motorways: 130kph, but keep well below that in a camper.
Alcohol limits:
0.5 per cent – strictly enforced with random breath-testing.
Safety:
Motorists drive on the right in Hungary. Roads and driving standards are in the most part excellent. Check with local rental company for the breakdown procedure. Like most European countries using a mobile phone when driving is illegal.
Compare Motorhome Hire Vehicles Before Booking
RVRentACampervan has long experience of handling RV rental in Hungary. We have partnered with Petroni in Hungary suppliers of quality vehicles.
We think you will find this resource on Top Tourist Parks helpful along with this guide.
Hungarian Weather Overview and Map
Rent a Campervan
Average rating:
1 reviews
May 2, 2015
We found your site to have helpful information, some of the information was valuable and made our camper holiday memorable, thanks from John and Sara
Rent a Campervan
Average rating:
1 reviews
May 2, 2015
We found your site to have helpful information, some of the information was valuable and made our camper holiday memorable, thanks from John and Sara
Rent a Campervan Blog
...
Some of those campsites are mainly for those who are tent camping, but you will find that there are plenty of places for you to park yo...