Compare & Book Motorhome Hire in Galway
Rent a campervan and see Galway Bay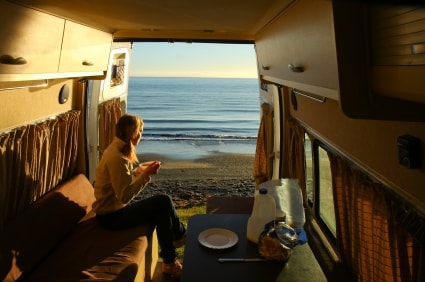 Famous for its festivals and location, Galway, Ireland is the perfect destination to enjoy a motorhome vacation. There are plenty of great campsites in this stunning county as well as in the city itself. A self-tour is a great way to witness the west coast of Ireland as well as its interior mountains and countryside.
Galway is the hub for the western Ireland the best way to explore the area is with a motorhome. This allows visitors to travel to all of the area's natural sights and take in the spectacular landscapes.
Recommended campervan drives in Galway
Cliffs of Mohar:
from Galway, drive along Road 338 to National Route N18 south and witness the stunning coast. The coastal R478 road leads to the magnificent cliffs. O'Connor's Riverside Camping & Caravan Park and Nagle's Seaside Camping & Caravan Park are great places to stop and rest
National Route 59:
a stunning drive north along the coast, passing through many seaside towns and villages as well as Ballycroy National Park. Explore Archill Island from Keel Sandybanks Caravan & Camping Park or go fishing on the River Moy from Balleek Park Caravan & Camping.
Midlands Drive:
from Galway across the countryside to Dublin, with picturesque scenery and a stop at the quaint town of Tullamore along the way. There are plenty of camper sites en route, such as Lough Ree (East) Caravan & Camping Park and Connemara Caravan & Camping Park.
Driving a RV rental in Galway
Road network:
a great network of roads connects Galway with all directions. All national roadways house petrol stations.
Speed limits:
Urban roads:50kph where there is no signpost
Provincial roads:80kph
National roads and motorways:100-120kph
Alcohol limits:
the legal limit is 0.08 per cent so it is best to abstain.
Safety:
driving is on the left while yielding is done on the right. Road signs here are in Irish only.
Cost of fuel:
reasonable.
Compare motorhome hire in Galway
Vanderlust and Irelandwest Motorhomes provide motorhome hire in Galway; vehicles can be picked up at Galway Airport or Galway city centre. We have consolidated the best rates from these names to offer the best deals available on motorhomes, with models including Sharky and Katamarano.
Rent a Campervan Blog
...
Some of those campsites are mainly for those who are tent camping, but you will find that there are plenty of places for you to park yo...