Book Motorhome Rental, Rimini, Italy
Campervan rental in Rimini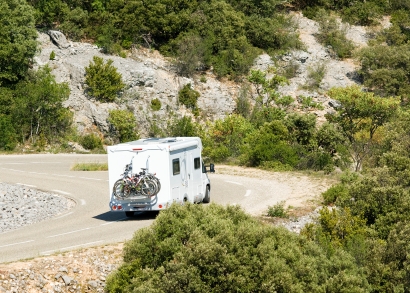 The Italian city of Rimini, located on the country's Adriatic coast, offers holidaymakers a delightful combination of 15kms of golden beaches, ample wining and dining venues, and numerous ancient sites. The surrounding area can be comfortably explored by touring van.
By self-driving the Adriatic shoreline, Venice and Florence are conveniently accessed. Roads throughout the region are in a good state of repair. This fact combined with a varied selection of motorhome sites and vehicle models to suit all requirements ensures that a mobile home is the best accommodation and transport option.
Customer Reviews
What a wonderful trip in Italy with a camper van from motorhome Italy. We had 30 days days traveling across that beautiful country and the van became our temporary home that we now really miss . We found Kindness everywhere from the people of Italy and the country itself was just beautiful. It was sad returning the van on the last day. We will return next year and will rent a van with you as it is easy and secure. Jon Van Leeuwen
Italy
See more comments or add your comments here
Recommended campervan drives in Rimini
North to Venice and Bibione:
following coastal routes past Ravenna and Comacchio will allow access to Venice. Camper sites at Cavallino-Treporti permit visitors to enjoy the charms of St Mark's Square and Basilica on daytrips. Comacchio and Bibione both offer motorhome sites that are close to beaches.
Bologna and Florence:
a trip across country to Bologna and Florence is the highlight of an Italian odyssey for many. The road passes rolling hills and vineyards. The two cities boast diverse museums and magnificent palaces. Campsites on this route are situated just outside Bologna at San Lazzaro di Savena and south of Florence near Certosa Monastery.
The Autostrada Adriatica:
following the route along the Adriatic shore leads to the old port town of Ancona and on to Pescara and Foggia. Superb beaches, the Apulia region and Vieste are among the highlights on this trip. There are motorhome parks at Grottammare Ascoli Piceno and Casalbordino.
Driving Details
Road network:
Rimini is close to the Autostrada Adriatica, which links with other major regional roads. There are petrol stations dotted throughout the area.
Speed limits:
Urban roads: 50kph
State roads: 70-90kph
Motorways (autostradas): 130-150kph (110kph in rainy weather)
Alcohol limits:
0.5 per cent; police are vigilant; violators could be imprisoned.
Safety:
driving is on the right in Italy. The country's roads are well maintained and breakdown companies usually respond speedily. When driving, care is needed when overtaking. Hand-held mobile phones cannot be used when behind the wheel.
Compare motorhome hire in Rimini
Because we check the rates of all the Rimini Camping Van suppliers, we are able to offer the best deals to customers. A full range of equipped camping cars are available including the Volkswagen Westfalia California and Sky 51.
Instant quote or book
Rent a Campervan Blog
If you are new to the world of RV Rental and you do not need a large living space, I would strongly recommend starting your campervan l...
Most of us have questions surrounding where you can park your motorhome and for how long. None of us wish to fall foul of the law or ca...