Barcelona's Motorhome Rental Experts
Campervan Rental in Barcelona Spain with RVRentaCamperVan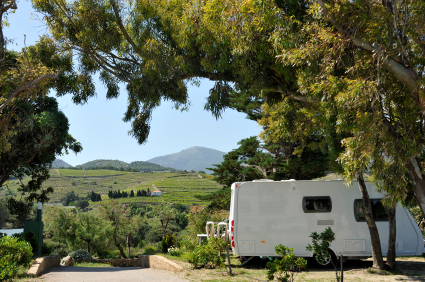 Barcelona, the second-largest city in Spain, hosted the 1992 Olympic Games. Renovation work during this period modernised the city, making it easy to get around using a motorhome rental in Barcelona. Exploring the city at your own pace, you can visit outdoor markets, religious sites and art galleries. The city centre is worth a visit and if you want to escape the bustle of city life, you can head to the beaches.
Make sure you carry a driving map in your vehicle. It is easiest to find parking on the outskirts of the city and in places that are away from tourist attractions. The city has a grid layout and is well signposted so it is easy to navigate.
Should this be your first time hiring a campervan then RVRentaCampervan will be pleased to guide you through the booking process and answer any questions that you may have, just email us or call our help line.
Latest Customer Reviews
We booked with Euromotorhome Rental the price seemed fair and they were close to the airport , its on the same road to Barcelona city (Road number C-31 orange colour). The campervan was great very new and we had no problems with the RV. This time we decided to buy our own linen from the local Ikea.
France
See more comments or add your comments here
Recommended motorhome drives in Barcelona
Barcelona to Cap de Creus:
The duration of this trip is 3 hours and there are many sites of interest along the way including beaches, whitewashed houses and national parks. Stop over in Cadaques or Cala Montjoi Holiday City to soak up the sun on the beaches or relax at one of the upmarket cafés.
Barcelona to Carcassonne:
This route takes you along the Costa Brava and attractions worth visiting include castles, Greek ruins and villages. Carcassonne in France features Campeole Camping La Cite and Camping Domaine La Royale for overnight visitors.
Barcelona to San Sebastian:
There are motorhome sites in Barcelona and San Sebastian where you can spend the night. The journey through the beautiful Spanish countryside is pleasant and you can visit historical sites along the way.
Read Driving Tips Before Booking Motorhome Hire in Barcelona
Road network:
The Ronda de Dalt as well as the Ronda Litoral circle around the city and there are entrances on both the north and south sides of the city. The Avenida goes through the centre of the city, where you will find many tourist sites and petrol stations.
Speed limits:
Urban roads:50kph
Natinal roads:100kph
Highways:120kph
Alcohol limits:
Drivers with a blood alcohol level higher that 0.05 per cent may face a prison sentence or fine.
Safety:
Traffic travels on the right side of the road. Do not leave valuables in your car and make sure that you lock your car doors. Like most countries seat belts for all passengers are compulsory and children under 12 can't sit on the front seat.
Cost of fuel:
Compared to UK prices, fuel in Barcelona is less expensive. Tip: Get more miles to the gallon by steady driving
Compare motorhome hire in Barcelona
Holiday Motorhome hire is available in Barcelona city centre or Barcelona El Prat Airport. Find the best deal online. There are a variety of vehicles to choose from including the 5 Berth Wicked Campervan, the Comfort Standard T5842, the Compact Luxury Globebus and the Genesis 43 – 6 Berth.
We can also provide one way rental pickcup in Barcelon and return any other BIG SKY depot, fees may apply and we advise at time of booking.
Rent a Campervan Blog
...
Some of those campsites are mainly for those who are tent camping, but you will find that there are plenty of places for you to park yo...